Love & Goals It's February!!! @SaturnMuscle #PoweredBySaturnSupplements
Happy February!
I am excited as always to set new goals for myself. As I have said in the past, to reach those big goals, it is almost imperative to set small goals. The smaller goals keep you motivated and aid in making that large goal more achievable. You take small steps to those big dreams. I can do this, YOU can do this, so let's get these goals set!!!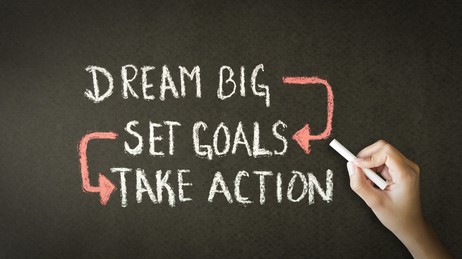 Goal 1  Get lovey dovey xoxo It's funny, in the past I always looked at February as just another month. Valentine's Day didn't mean much to me. In fact in my first marriage, we never celebrated it. Now that I spend my days with two people who shower me with love daily, the month of February makes more sense. It is an extra month to adore those who adore you and vice versa 😉 Why wouldn't you want a month of showing someone you love extra attention. Doesn't have to be gifts you spend a ton of money on, just small sentiments like love notes on their windshield, breakfast in bed, a good massage, etc.  and it doesn't just have to be between spouses either 😉 get the kiddos involved. I encourage everyone to spoil those you love for the whole month! Have fun and be creative! 
Goal 2 Make it count! Going into February I know that I have 3 full months left of bulking. 12 weeks can go by really fast!!! I want to take full advantage of that time and make sure I am putting my best into every training. No lax days on diet or training. This means making sure I am eating every macro I am given and pushing myself as hard as possible. I need to grow as much as possible!!! 
Goal 3 Maximize the weights. Basically I need to strive to continue to build strength and add 5-10 lbs weekly to my lifts. Heavier weight = working harder = bigger physique. No excuses. Once form is perfected and I can push the weight, it's time to move up! 
Goal 4 Pose Perfect. I feel I have finally come into my own, when it comes to my posing. Last year I thought I had it and I believed I knew what I was doing. I realize now, how much of an amateur I was/am. This whole sport is constant learning and evolving. Although posing looks simple, it is actually very difficult to learn. Even with friends helping me last year, after seeing photos I can see that I was quite lost. This year I do have a better idea of what is going to happen on stage as well as being much more knowledgeable in how the poses need to look/feel. Continued practice is necessary to not only perfect the look, but to know the feel of each and every pose, and move through them effortlessly and more graceful.
Goal 5 Start my Suit. I will be buying all the materials I need to make my suit and will start the sewing process. I have a good idea of what I will be doing. I am sure there will be hiccups along the way ha ah, but I am prepared for them! And thanks to the blog SwoleSister, I found a very useful YouTube Channel, Jodi Lane has many tutorials on how to sew a figure suit. She also sells patterns. I am excited to get this process started and done!
Goal 6 Makeup and Hair. This was something I struggled with last year. I waited till a few weeks out to really start messing with it. I hated the air brush makeup that was done to match my tan. My face looked dry and horrible. I will do it myself this year vs paying someone else to do it for me. Looking into styles of hair and make up now will save me stress for later. Hair and makeup are an integral part of my stage presence and they need to be as spot on as my posing 😉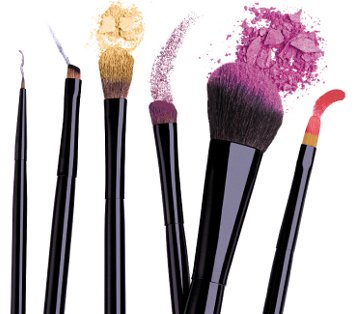 Goal 7 Zoe's Lessons. I want to stay consistent with her lessons and keeping her focused on her goals for the month as well. It is important to me that she has structure and balance every month. Keeping learning fun and interesting is always my main goal! 
Goal 8 Business/Fundraising planning. My hubs and I have decided to start a small business on this website to fund not only my competitions, but also a program for sick children. I am not going to share any major info right now, because it is still in the drafting phase 😉 But know that I am working on something and it will be a big step for Sports Bras And Sippy Cups! 
Goal 9 Continue to support my sponsor by sharing their phenomenal products! Always, always, always grateful for their support!!!!