April has been an awesome month! It was the final month of my bulk, we got to visit with Josh's parents, as well as plan out new goals for our future. Been exciting to say the least. I had started the month with many goals set. Let's see how I fared…
Goal 1~ Make This Month EPIC! My main focus this month was finishing strong. I was excited about finally shedding the fluff, but I did not want that feeling to prevent me from pushing the limits, as well as continuing to eat enough. As I stated throughout my bulk, it messes with your mind. You go from being ripped and fitting awesome in all your clothes, to being thick and having to wear your gym clothes more, because that's all that fits. Obviously, it's not like that for everyone. I bulked for about 10 months and some days went well over my calorie intake limits 😉 I can honestly say I indulged and enjoyed all the food ha ha ha ha. I most definitely hit some HUGE PR's this month! I will continue to try for PR's in my prep. 
Goal 2~ Plan Out My Prep Training. You already know I did this 😉 I actually posted it either last week or the week before. CLICK HERE to check it out.  I am excited about my training this year. It will be similar to my off season training, just faster, a little lighter, and with some fine tuning movements as well. 
Goal 3~ Plan Out My Prep Diet. This is also already set in place. I posted it yesterday CLICK HERE to check it out. I am excited about it as well. The way I have it set up will allow me to keep my calories higher for most of my prep. It will also allow me to reduce the amount of muscle loss that is common in prep and possibly still continue to build. 
Goal 4~ Strike A Pose. My training hasn't been the only thing I have been thinking about in my off season. Posing was something that was lackluster for me last year. I have been improving on it everyday. 30-60 min practices daily on top of my training. Most days my posing makes me more sore than my actual training does. It has been a huge focus for me and will continue to be. I do feel that I have made huge strides. The hardest part is posing without a mirror. What you think you look like, is not always the case. Knowing what the pose feels like has been my biggest obstacle and I am conquering it! 
Goal 5~ Start Making Small Contest Purchases. Competing can get very expensive. I have been doing my best to keep the budget tight on everything. From making my own suit to using coupons and finding stellar deals on make-up. Making some of the small purchases now, will keep us from having to come out of pocket for everything all at once. I have purchased quite a bit of my make-up so far. Still some thing left to get, but all are cheap.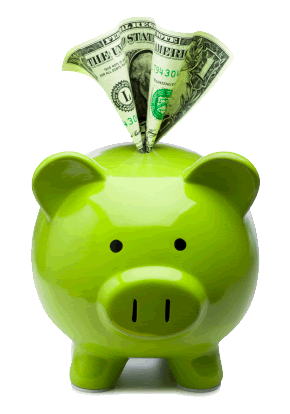 Goal 6~ Hair, Make-up, and Nails. The planning for my make-up and nails is done. I know exactly what I want and how to execute it. I have not figured out my hair just yet. Mainly because I think I want to do extensions this year, but obviously not pay a huge amount. Talking with another friend of mine who also competes, I discovered that clip in extensions are quite cheap and easy to make, so I have yet another project to work on 😉 Should be fun ha ha ha. It's hard to be a girl ha ha ha 
Goal 7~ Business Plan. We actually sat down and did two. Crazy, but after talking about short term goals and what we want, we both discovered we have the same long term dream. We sat down and hashed out not only my smaller and near future business plan, but also one that will happen in 5-10 years. We are building our empire. We are chasing a dream that we have both had for quite a while. Both trusting God to guide us and give us wisdom. It's a very exciting time for us!!! 
Goal 8~ Keep Zoe On Track. This goal is never difficult. Zoe loves her lesson time and I love it too! It is our bonding time. She is rockstar with everything I teach her. I believe true love comes in educating your child for the future. As much as i would love to hold her hand through life, I wouldn't be doing her any favors. Showing her how to do everything on her own and learn confidence and independence, that is a mother's love!
I hope you all have pushed yourselves beyond your limits in April. Let's start a new month strong and ready to conquer anything!!!!
Build With The Power Of The Universe