May Goal Recap….Time to see how we did with our monthly goals.
May has been a crazy busy month, but I think I did pretty well with accomplishing what I needed to! Let's check out May's goals and see how I fared…
Goal 1 Get my nutrition on track and stay on track. I started my prep carb cycling. Although I did find it effective, once the first cycle was done, I went back to just tracking my calories like normal. I am having no problems as far as keeping to my goals. I am at 1920 kcals. I do get hungry at night, so typically veg on lettuce or other low macro foods. The hardest part of prep, or any fat loss program, is the diet aspect. Once you get into a routine, you are good to go. Just make sure you stay focused and don't let into temptation 😉 FYI I don't do the whole "good food, bad food" gimmick. All food is fuel. If I want ice cream or chips, as long as I know I will meet and not exceed all my macro needs, then I eat what I want. What I mean by don't give in to temptation is, at the end of the night when you are out of macros, don't start eating more. Drink water or go to bed 😉
Goal 2 Utilize Different Types Of Cardio. I have been using ropes, sleds and the treadmill. The treadmill is still my top form of cardio. Mainly because it is convenient. My gym daycare has a time limit of 90 mins, so some days I find it difficult to utilize the equipment there and I will do my cardio at night in my apartment gym. I have been doing 45 mins of Intervals 3 nights a week. I walk at a brisk pace (speed is usually 3.5) I start flat, then incline at 12.5 for 2 mins 25 secs., then flat for the same time. You have 10 rounds of inclines. I get a great burn from it without hurting my shins. 
Goal 3 Posing Till Perfect. This is every month goal ha ha. I have come a long way since last year.Not just with my posing, but stage etiquette as a whole. It is a constant learning process. This year I have been working on how to hold the poses to best showcase my work. last year I thought I just needed to pose like everyone else does. Boy was I wrong! One, I wasn't posing correctly and Two, I wasn't showcasing my hard work. I lost several points on that. After talking with the judges and looking at all the stage photos, I know what I did wrong and have been working my tail off to correct it! This year I will be heads and tails better than last!!! Here in Utah they will have a clock with timer on stage as well, to make sure no one's individual posing goes over 15 secs. In Kansas, that wasn't anything I had to worry about ha ha so no pressure ha ha ha
Goal 4 More Contest Purchases. I have been doing my best to keep expenses down. Buying everything ahead of time does help. Come contest time I will have a lot of my bigger expenses, like contest fee and tanning. Most of my make-up has been purchased, suit has been made, Josh ordered me a backstage dress to wear. He found the best deal on a hoodie dress that I have been eyeing since last year. It was $35 a couple of months ago and he found it for just $9.79…WINNING!!! We also ordered some crystal samples to see what colors and design I would like to do on my suit. Very, very exciting!!! We are doing our best to make sure our money is going further!!! 
Goal 5 Zoe's Birthday Cake Planning. This little girl has picked at least 5 different themes in the past few months ha ha ha ha. Luckily for me, she has always gone back to Monster High. This was the original theme for the design I was working on. I have a part of the cake designed, but still working on the top. She wants a 3 tier cake this year and will be having her first party with friends. She is so excited and I can't wait for her to see her cake!!! I have to top last year's cake, so I have my work cut out for me ha ha ha 
Goal 6 Make Zoe's Birthday Movie. Like I stated before, this is something I do every year for Zoe. I compile all the year's photos and make a short flip movie to music. We watch them all as the weeks get closer to her birthday. It is great, because we get to see how much she has grown over the year. She loves them, because she feels like a movie star ha ha ha. 
Goal 7 Implementing Small Steps To Our First Business Venture. The planning is still in effect, but we have slowed things down a bit. Mainly because we have some new news and issues that have popped up. Everything is still going to happen, just not sure when it will all start… Sometimes life happens and you just have to go with the flow.
Goal 8 Start Implementing Small Steps To Our Second Business Venture. Oddly enough, with the new news, this business venture may happen sooner than later. It's very exciting and I wish I could share, but won't know anything is set in stone for at least another year. Just know, that HUGE things are happening!!!
Goal 9 Continue To Make Zoe The Best She Can Be! Zoe has such a huge personality. We have been doing our best, not just to educate her with book knowledge, but with different life experiences. Understanding that education is more than colors, shapes, letters, and numbers. Touching, hearing, smelling, tasting, and feeling everything this life can offer. Giving Zoe so many different experiences in different environments has been one of our biggest blessings. Her lesson time is a time that we cherish and this goal will always be one of my main ones!!!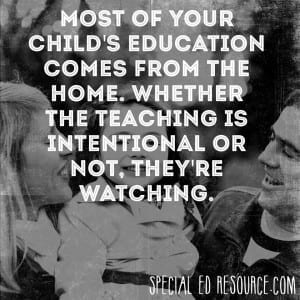 Overall a fabulous month! I also want to do a quick Prep Check In 😉
Prep Stats….
Weight    163.0 to 155.8
Chest/Lats   40.25 to 40.25
Waist   33  to  31
Stomach   38  to  34
Hips   38  to  36.5
Rump   41  to  39
Thighs and Biceps stayed the same at 21 and 14 (flexed)
Hope you all smashed your May goals!!!
Powered By Saturn Supplements