Well March came and went in the blink of an eye! It's time to review the month's goals.
The reason I am adamant about setting monthly goals, is that I am a firm believer hat to achieve your bigger goals and aspirations, you need to take smaller steps to get there. Setting small monthly goals to help you achieve your larger ones will help you stay on the right track. I set goals, not just for my fitness goals, but also for my career, my motherly/wife duties, my faith, and my competitions. Anything that is important to me. To have a clear cut path posted that keeps me accountable and reminds me what needs to be done, has been huge in my accomplishments…that and I like lists ha ha ha.
March Recap
Goal One~ Build my online business. I have been working hard this month, not just to gain more clients, but to help my current clients achieve their goals. It is more rewarding than I had imagined. To see others be proud of their own success! It's a phenomenal feeling. I feel like I am coming into my own and excited to see how far I can take this new path! I have decided that with the overwhelming demand for my training programs, that I will be more selective of my clients. I want to work with individuals who are ready and motivated to make changes. Those who have a greater desire to change and understand that work is required. I would be doing anyone a disservice by taking their money, if they are not in the right frame of mind and ready to commit to starting a program. I have learned that there is difference between just wanting to lose fat and being ready to lose fat.
Goal Two~ Continue reverse dieting. Man, I can not be happier with my progress this off season. I am so happy I have taken the steps to stick with it! I am finally to a point where I am eating enough to start growing. I am staying lean and eating very well. The nights of going to bed hungry are far behind me now ha ha. I am curious as to how high my macros will go, as they have steadily been rising weekly.
Goal Three~ Working smarter in the gym. I have been keeping my focus on hypertrophy training. Still lifting heavy, but keeping my ego at bay. My lifts have been 75-85% of my max. I have been really focusing on each movement, concentric and eccentric. Making sure each muscle has a great pump before I decide to call it quits. I am seeing some growth and improvements every week and feeling fabulous… sore, but fabulous ha ha.
Goal Four~ Start planning Zoe's birthday extravaganza. This goal has actually been put on hold for  the time being. We are trying to figure out exactly what we are wanting to do and how much it will set us back. We have a lot more expenses this year, so we want to make sure we are making wise choices. Her birthday will still be the best party ever, just not sure exactly what we are doing yet. This will be a work in progress…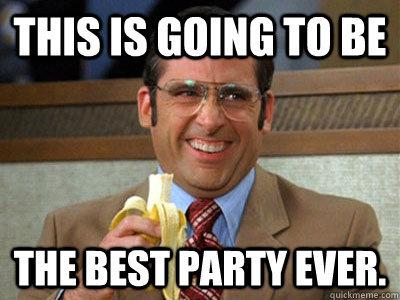 Goal Five~ Make sure Zoe's Lesson time is not compromised by my new work schedule. I have our schedule down and Zoe is still on track with her learning. I am excited for her to start kindergarten! We have narrowed it down to two schools that we will be working with and will be signing her up for next year in the next month or so. I love that I am blessed to stay home with her. It is a learning and growing experience for both of us!!!
Goal Six~ Posing practice. I have been practicing everyday. I am feeling much more comfortable with it. It has definitely been a work in progress. Trying to figure out not only how to pose correctly, but to also add my own personality to my poses. It is something I have struggled with. Posing looks easy and seems like it should be so simple to do, but what you do while looking in the mirror, is not always what happens when you are not watching yourself ha ha. I have learned to use the mirror to figure out how I want to look, but to practice in front of the camera without a mirror, because that is where I will see what I need to work on. Always learning and obsessed with improvement.
Posing Practice CLICK HERE 
I hope you smashed your March goals! Start making your list of April goals. This year is only going to be as great as you make it. Stop being average and start being phenomenal!!!