It's been a while since I have done any type of training update. Not for lack of wanting to, but rather lack of time.
I have a full plate right now, so time is not something I have a ton of. This off season's training has the same focus I have every off season, which is to grow. I am a petite person, so growing muscle certainly doesn't come easy. This year all of my training has changed. I stopped counting reps. Now a set is complete when the muscle is fully exhausted.
I feel this has done wonders for my growth. It also allows me to really monitor when I can go up in weight on certain lifts. This year I am doing much heavier lifts as well. My husband is educating himself and training for power lifting. What he has learned in that sport, we are implementing into my training. Not only do I have increased strength gains, but my muscle growth has been awesome!
A PR in deadlifting this past week will hopefully be followed by a PR in squats today! That would be an awesome birthday gift to myself!
Over the past couple of weeks I have been asked about cutting/bulking phases. What the differences are? And whether or not you can grow while losing fat? What are tips for both?
A cutting phase is where you are cutting body fat. Bulking is the phase of growing muscles. Unfortunately, you can not grow muscle in a calorie deficit. I find this is why many women have a hard time growing. Many fear fat. Growing muscle does mean you will also gain fat. For me, mine shows up in my belly, boobs, and butt. I used to have such a negative view of myself in the off season. I realized that this is just part of the process.
There are tips I have for cutting and bulking…
Cutting~
Drink at least a gallon of water a day
Eat several smaller meals throughout the day.
Exercise at least 3 times a week.
When exercising keep your heart rate up.
Sleep at least 8 hours a day.
Keep your protein high
Bulking~
Increase your carb and fat intake.
Lift with proper form.
Fully exhaust your muscles when training.
Sleep at least 8 hours a day.
Don't be afraid to eat!
Protein should still be high.
Protein is something you rely on when building and maintaining muscle growth. I eat most of my protein via whole foods like chicken fish, and steak. I do still need more than what I eat and I use Saturn Supplement's Smart Whey protein powder. It is my protein of choice as the macros on it are perfect. 32g of protein and little to no fat and carbs.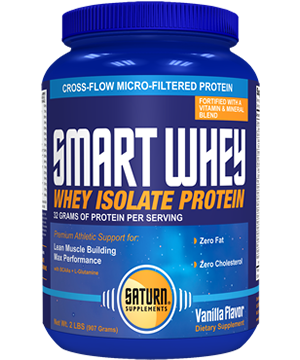 Smart Whey is the perfect source of nutrition consisting of Cross Flow Micro-Filtered Whey Isolate Protein & Protein (dairy sources), and a high support vitamin and mineral complex. To enhance the overall perfection of this formula, Smart Whey is 100% NON-GMO, containing NO Genetically Modified Organisms.
The revolutionary Micro-Filtration manufacturing process produces a protein supplement that is 90 to 95% protein by volume. This purity makes whey isolate the most digestible protein available and is virtually fat and cholesterol free. It is by far the most desirable protein source to athletes. Each 35 gram serving provides you with 32 grams of pure digestible lactose-free protein enriched with L-glutamine and branched-chain amino acids. No other protein formula provides you with as much pure protein per serving!
I have stood behind this brand for over 4 years now and it is still a major part of my nutrition and development! It is always the brand I recommend.